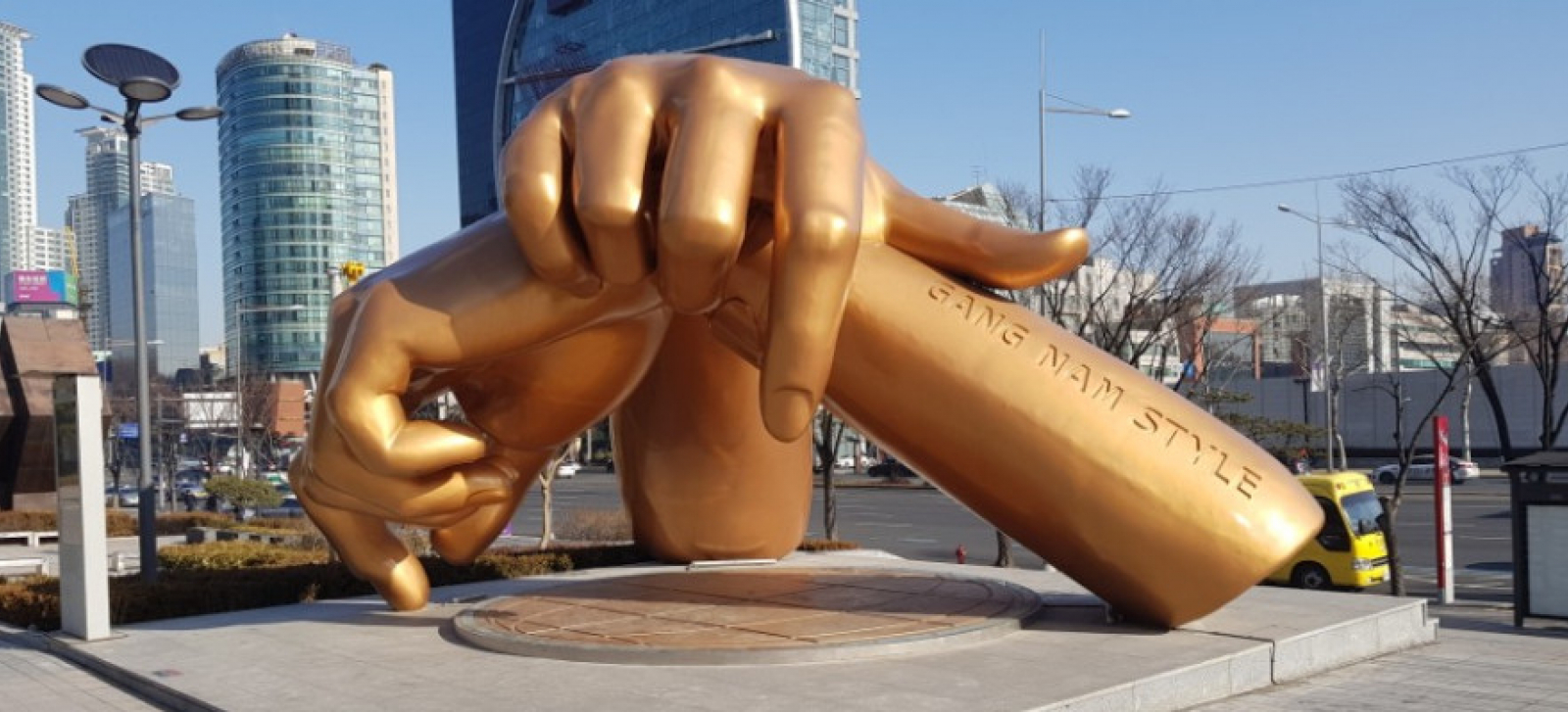 Who wanted Gangnam Style statue
[[Image : "Gangnam Style Statue" by ASIWAVE]]

A giant statue is installed in front of the east gate of COEX in Gangnamgu district. The five meter-high and eight meter-wide bronze sculpture is modelled after the signature hand motion from Psy's mega-hit song 'Gangnam Style.'
The Gangnamgu office wanted it to be a new landmark, but many people still don't understand who actually wanted the statue. Psy himself said in a press interview that the statue idea was too much.
Despite the negative answer from Psy, the Gangnamgu office did not withdraw but changed the plan, from the whole dancing figure to a close-up of hands and forearms, according to a member of Gangnamgu municipal assembly.
With Psy declining the idea, the municipal assembly opposing the plan, and the local residents disapproving the construction, it is still a mystery why the Gangnamgu office insisted on the statue.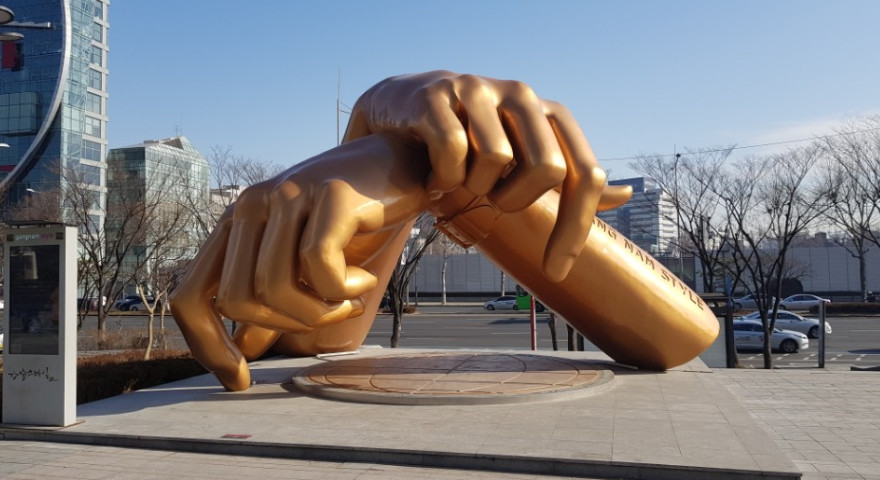 [[Image : "Gangnam Style Statue" by ASIWAVE]]
gangnam style
Gangnam style monument
Gangnam style statue
Horse dance statue