A cup of pu'er tea a day keeps the body fat at bay
During the Qing Dynasty in China, a fermented tea known as pu'er tea was highly sought after, and often used as a valuable gift to foreign envoys. Now, it is experiencing a resurgence in Korea after earning a reputation as a favorite diet tea of celebrities and singers such as Lee Hyo-ri, who has been seen drinking it several times on her popular reality show 'Hyori's Bed and Breakfast'.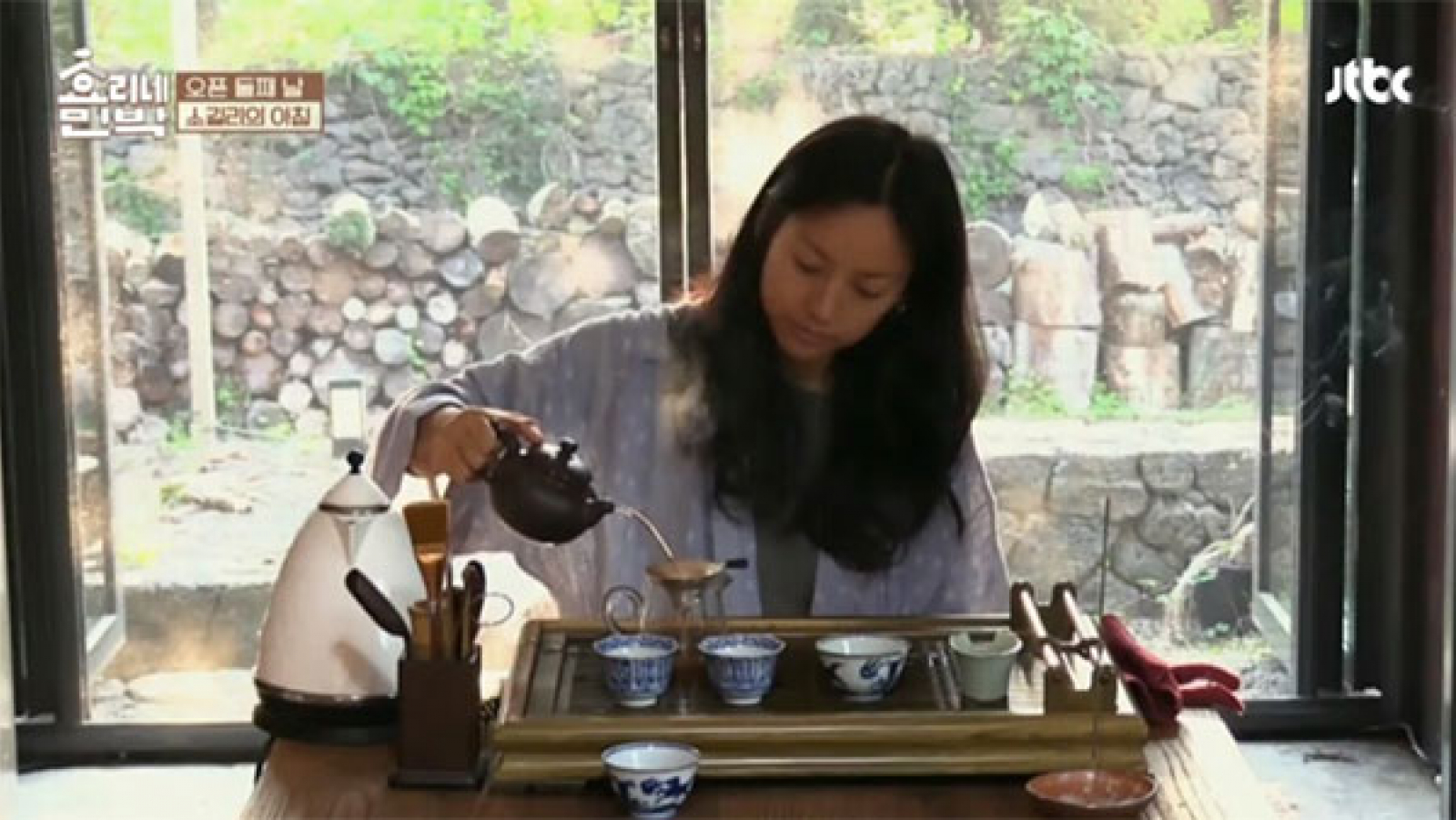 Following a series of studies, the Ministry of Food and Drug Safety has recognized pu'er tea for its health benefits in suppressing the production of fat and improving cholesterol levels. In a 2011 study in particular, a group of 36 overweight adults was split into two groups of 18, with one group asked
to drink a gram of pu'er tea extract per day for 12 weeks. Both groups consumed 1,800 calories daily, but after twelve weeks the group that were drinking pu'er tea lost 8.7 percent more internal fat than the group not drinking the tea.
During the process of fermenting pu'er tea there is also an increase in the content of gallic acid, which is known for its ability to prevent the activation of harmful bacteria and relieve inflammation, hence why plants containing gallic acid have been used to relieve wounds throughout human history.
health
puer tea
lee hyori
hyori pu er tea
brewing pu er tea