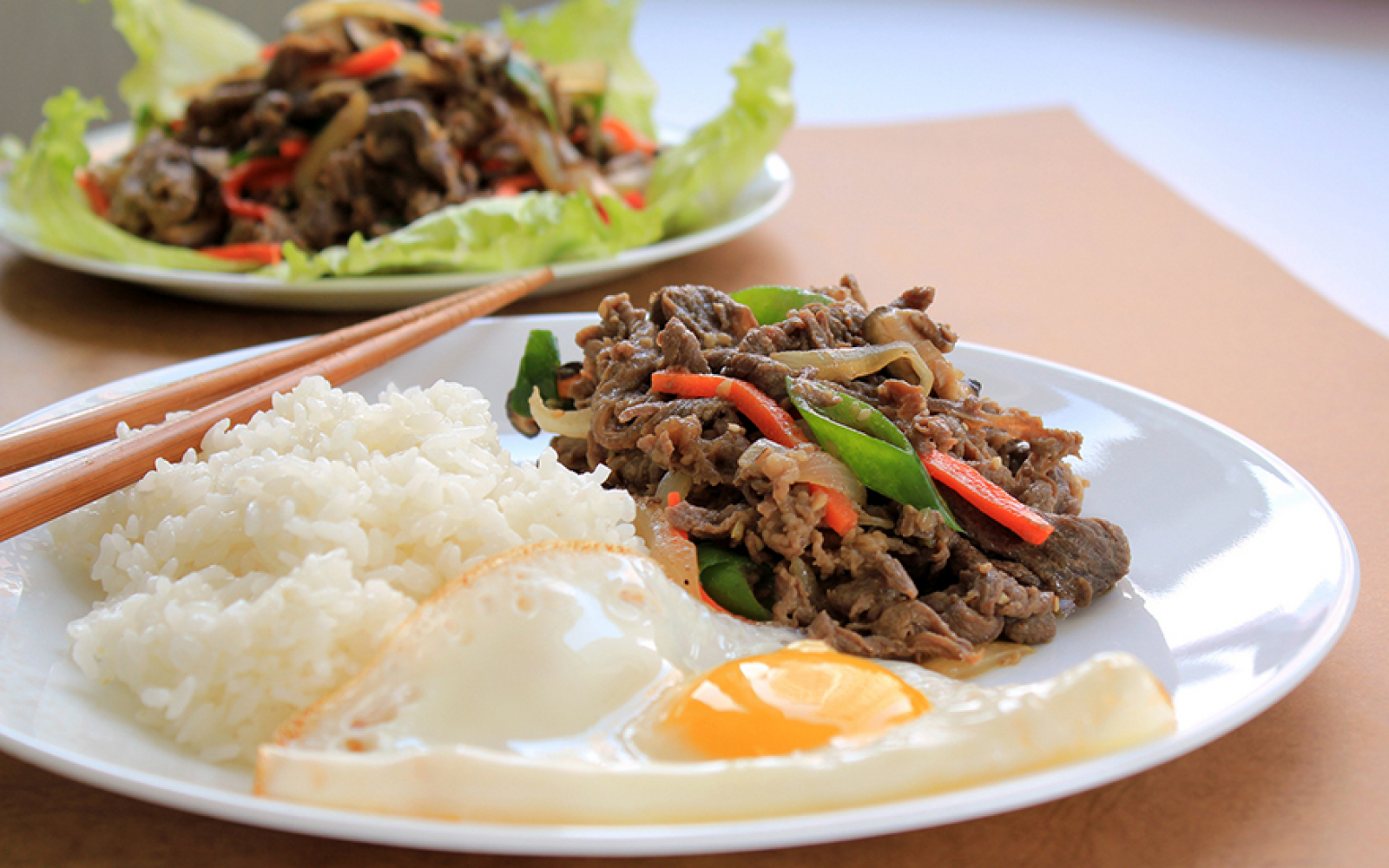 Three Ways to Cook Bulgogi
Bulgogi is made of beef. There are restaurants serving pork bulgogi, but that is a different food. Thin slices of beef are marinated in a soy sauce-based mixture. Recipes may vary from region to region, from restaurant to restaurant.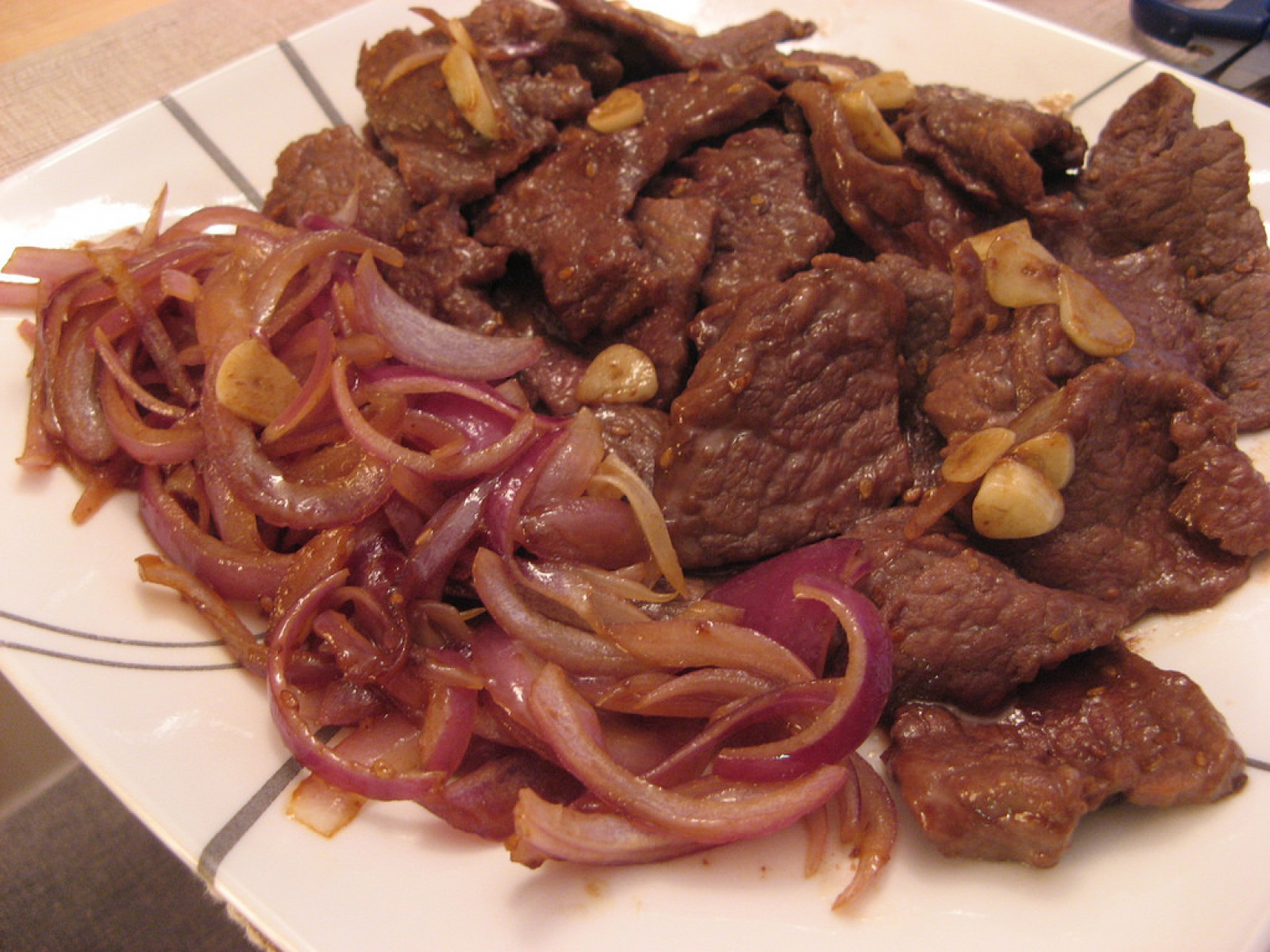 Marinated beef is traditionally cooked on grill, but pan-frying is also widely used, for it's simpler than grilling. And here is an even simpler and more popular method.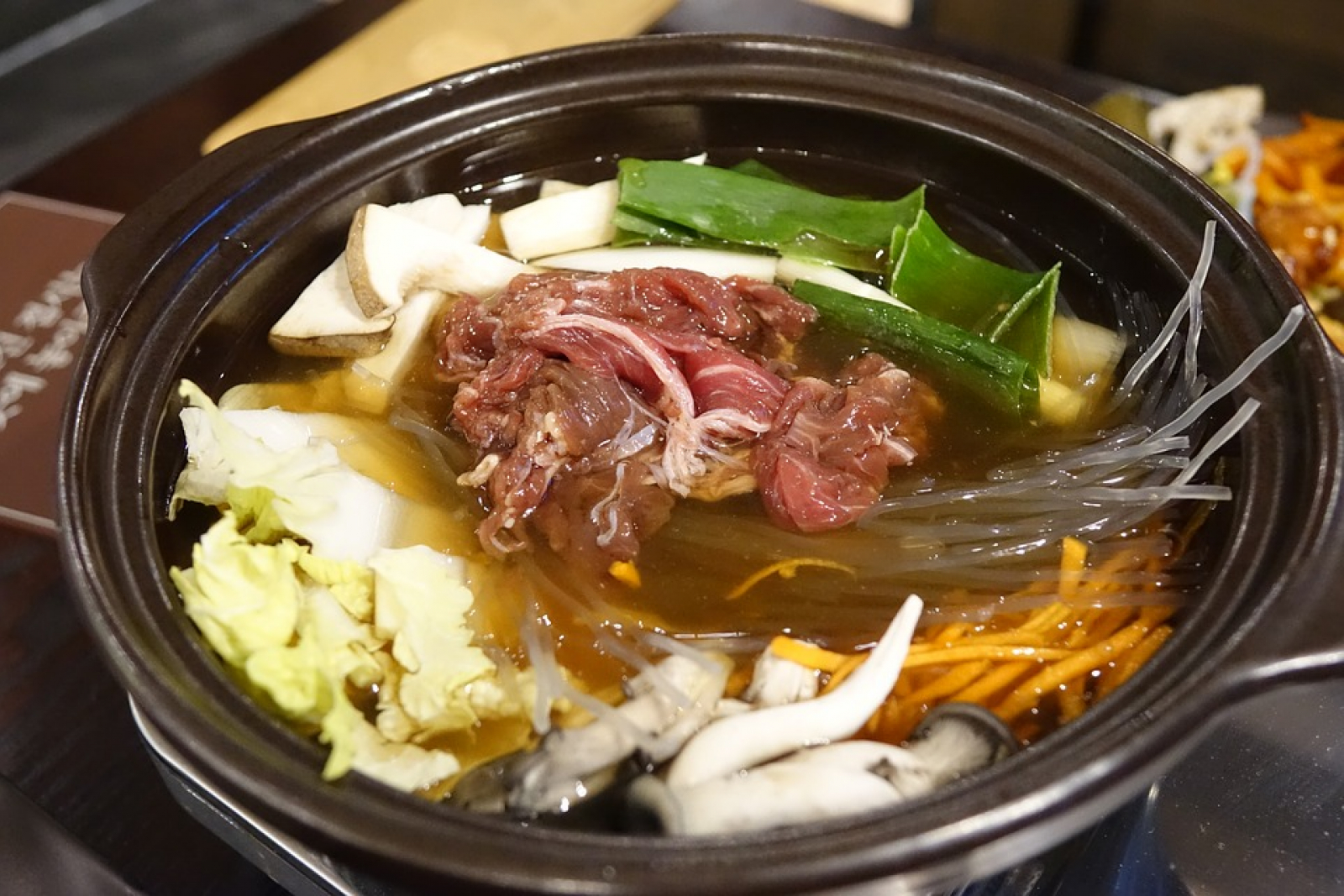 Put marinated beef together with spring onions, mushrooms, and maybe cellophane noodles in an earthen pot called ttukbaegi in Korean, add some broth and bring to boil. This makes a dish named ttukbaegi bulgogi, available at many Korean restaurants and food courts.
food
kind of bulgogi
korean grilled beef
ttuk bae gi
pan frying bulgogi
bulgogi sukiyaki