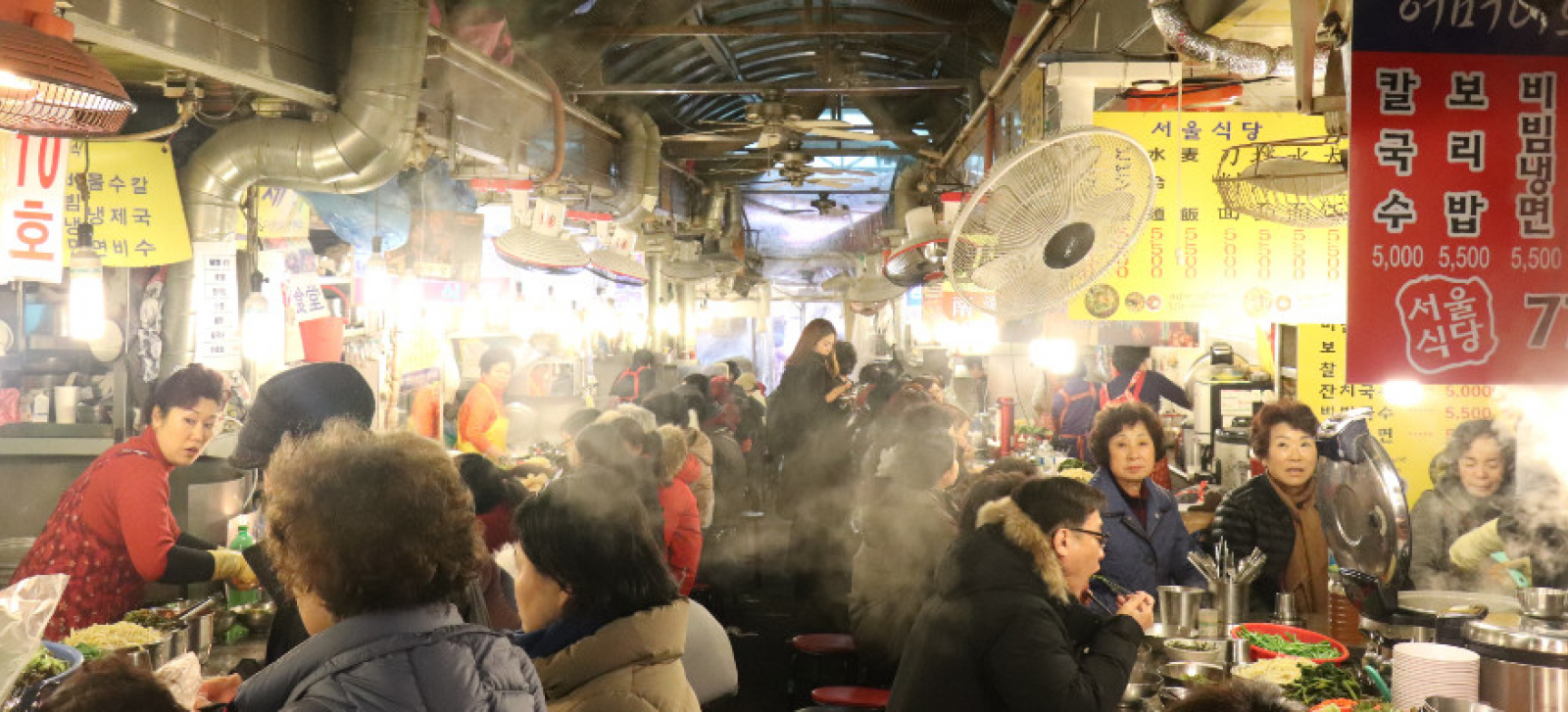 Namdaemun Market's noodle soup alley
[[Image : "Namdaemun Kalguksu Ally" by ASIWAVE]]
Namdaemun Market is Korea's oldest and largest traditional market, and still busy with half million shoppers and visitors daily. The market has many restaurants and diners of various kinds of 'market food,' among which the most popular is the 'noodle soup alley,' located near the exit #5 of Hoehyeon station.
The already narrow alley is packed with some 10 shops and shelf-like tables and matching stools. The busiest hours are from 11 a.m. to 2 p.m., when you have to eat surrounded by standing, waiting, hungry people.
All shops have very similar, if not the same, menus consisting of noodle soup (kalguksu), cold noodle (naengmyeon), and barely rice (boribap). No need to bother with choosing, though. If you order a noodle soup, a complimentary portion of cold noodle will be added, and if you order a cold noodle, you will get a free noodle soup. Order a barley rice and you will be given smaller portions of both noodle soup and cold noodle along with your rice.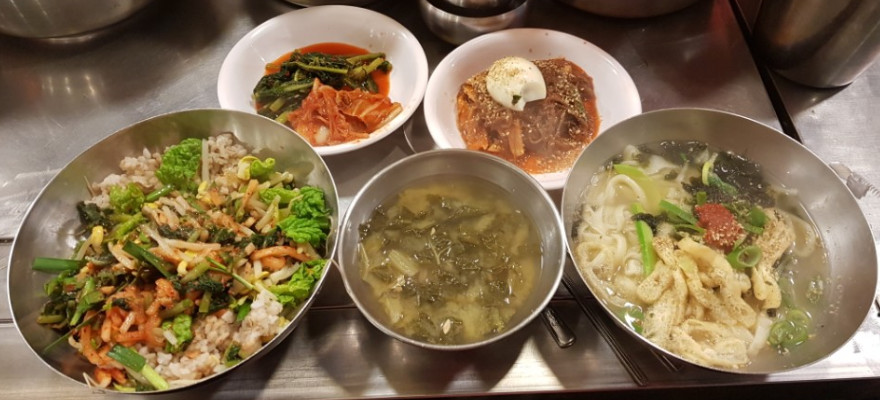 [[Image : "Namdaemun Kalguksu" by ASIWAVE]]
tour
food
korean food
korean noodle
Namdaemun market
Namdaemun
korean noodle kalguksu
kalguksu
namdaemun kalguksu